Keynote speakers
European JBI symposium of Evidence-Based Healthcare in Clinical Practice Guidelines, Decision making process and Evidence synthesis in the Czech Republic
Keynote speakers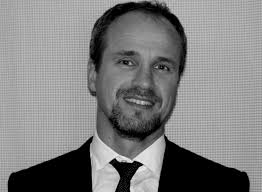 Main Key Note Speaker: Holger Schünemann, MD, PhD, MSc, FRCP(C)
Director of Cochrane Canada and McMaster GRADE Centre; Chair, Department of Health Research Methods, Evidence, and Impact; Professor of Clinical Epidemiology and Medicine; Michael Gent Chair in Healthcare Research
Prof. Schünemann is Chair of the Department of Health Research Methods, Evidence, and Impact (formerly "Department of Clinical Epidemiology and Biostatistics"). He began his research career in respiratory and exercise physiology as a medical student in the Department of Physiology at the Medical School of Hannover and with an award from the German government at the University at Buffalo (UB), State of New York. His research on CO2 gas exchange in isolated perfused lungs helped showing that CO2 behaves like an inert gas and that CO2 exchange is not limited by diffusion of the gas. He also explored hemoglobin carbamate formation during simulated exercise. He then received an MD degree (1993) and a "doctor medicinae" degree (1994) from the Medical School of Hannover where he also completed an internship in internal and respiratory medicine. With a postdoctoral fellowship award from the German Research Association he went on to work in cellular and molecular lung biology at UB researching expression of cell adhesion molecules (integrins) in early postnatal lung development. Realizing the importance of high quality skills in data analysis, general health research methods and developing a stronger sense for patient and population focused research he studied epidemiology and biostatistics during his postdoctoral fellowship (M.Sc. in Epidemiology, 1997). He then conducted population-based studies on the association between oxidative stress, micronutrients and respiratory health leading to a Ph.D. degree (Epidemiology & Community Medicine, 2000) and completed training in internal medicine and preventive medicine at UB, where he joined the faculty in 2000.
From 2005 to 2009 he was at the Italian National Cancer Center in Rome, Italy, before moving to McMaster University as full-time Professor and to become Chair of Clinical Epidemiology and Biostatistics. In his second term as chair of this prestigious department, he has led its strategic plan to refocus the department into the "Department of Health Research Methods, Evidence, and Impact (HEI)", a first of its kind.
His scientific work now focuses on evidence synthesis, quality of life research and the presentation and development of health care recommendations spanning clinical medicine to public health. As a key contributor to the revised methods for WHO guideline development in 2006 and the Institute of Medicine statement on trustworthy guidelines in 2011 he co-led the reshaping of methodology for practice guideline development. He has authored or co-authored over 600 peer-reviewed publications, has been named by Thomson Reuters as one of the most influential 3,000 scientific minds of current times across scientific disciplines (from Agriculture to Zoology) in 2015 - 2017 and has an h-index of 122/84 (google scholar/web of science) and is on the list of the 1500 most cited scientists of all times (www.webometrics.info).
He has been advisor to ministries of health, other governmental organizations and professional societies for their guideline programs. He is co-chair of the GRADE working group (www.gradeworkinggroup.org), for which he coined the name and has had major responsibility for disseminating its spirit of collaboration, openness and advancement of evidence assessment and the creation of better health care recommendations. His work also focuses on practical application of science by researchers and clinicians through co-inventing tools like the GRADEpro guideline development tool (www.gradepro.org) and pioneering the use of GRADE evidence to decision tables, now reworked as GRADE evidence to decision frameworks (www.decide-collaboration.eu). With his colleagues he has recently created a "go to" crowdsourcing portal for developers of health care recommendations in collaboration with the Guideline International Network (heigrade.mcmaster.ca/guidecheck.html). He is director of Cochrane Canada, a member of the Guidelines International Network Board of Trustees, the Advisory Committee on Health Research (ACHR) at the World Health Organization (WHO), co-director of the McMaster University WHO collaborating center for evidence informed policy-making and the McMaster GRADE center. As editor in Chief, he leads the journal Health and Quality of Life Outcomes. Maintaining an active clinical practice fulfills his passion for patient care and ensures his research is people-oriented. In his private life, he planned to ride the course of a Tour de France, trains vigorously but only partially achieved this goal (with one of his two daughters).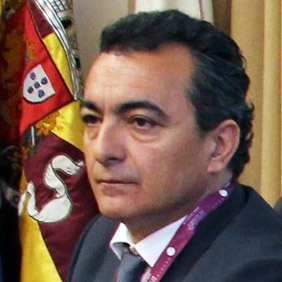 João Apóstolo, PhD, MsN, RN
Deputy Director of the Portugal Centre for Evidence-Based Practice: A Joanna Briggs Institute Centre of Excellence
Aggregation degree in Nursing Sciences, PhD in Nursing Sciences, Postdoctoral program in Nursing Sciences, master's degree in addictions and psychosocial pathologies, postgraduate study in health service administration, degree in nursing with a specialization in mental health and psychiatric nursing. Coordinator Professor at the Nursing School of Coimbra. Researcher at the Health Sciences Research Unit: Nursing (UICISA:E) and member of its Scientific Committee. Coordinator of several funded research projects. Deputy Director of the PORTUGAL Centre for Evidence Based Practice: A Joanna Briggs Institute (JBI) Centre of Excellence (PCEBP). Member of the Cognitive Decline Group of the European Innovation Partnership on Active and Healthy Ageing (EIP-AHA) promoted by the European Commission. Member of the Board of Directors of the Phi Xi Chapter and of the Sigma European Communication Committee.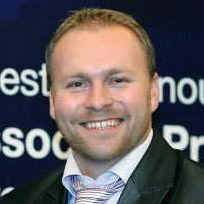 Dr Miloslav Klugar, PhD
Director of the Czech Republic (Middle European) Centre for Evidence-Based Healthcare: A Joanna Briggs institute Centre of Excellence
Dr. Miloslav Klugar is Director of the Czech Republic (Middle European) Centre for Evidence-Based Healthcare: A Joanna Briggs institute Centre of Excellence and Assistant Professor at Institute of Biostatistics and Analyses, Czech Republic. He is also adjunct Associate Professor of Translational Health Sciences, at Faculty of Health Sciences, University of Adelaide, Australia and Chair of European Joanna Briggs Collaboration. Miloslav is focused on the development, implementation, advocacy and teaching of Evidence-Based Healthcare, especially on the evidence synthesis. He is member of international method groups of Joanna Briggs Institute, who developed methodology of systematic reviews of diagnostic test accuracy and umbrella reviews. As a member of JBI GRADE center, is Miloslav focused on the implementation and improvement of GRADE methods within systematic reviews, clinical practice guidelines and public health. Miloslav is authorized representative of Czech Health Research Council at Guidelines International Network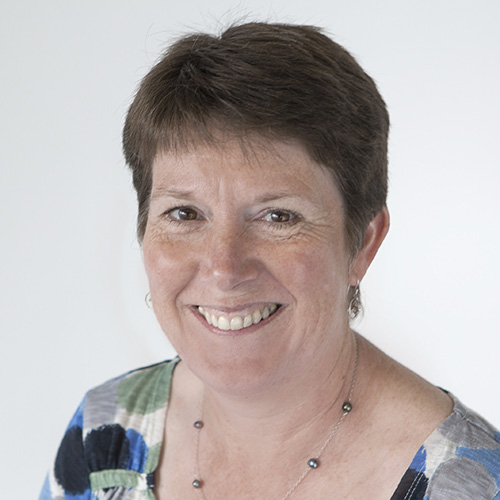 Bridie Kent, PhD, BSc(Hons), PGCE, RN
Executive Dean, Faculty of Health and Human Sciences, University of Plymouth, UK
Bridie is a Registered Nurse, with a background in both clinical and academic appointments, resulting in extensive experience in quality improvement, practice change, health services education and implementation research. For the last 20 years, she has played a leading role in evidence-based practice uptake and implementation in the UK, New Zealand and Australia, leading Joanna Briggs Collaborating Centres in each of those counties – currently she is Director of The University of Plymouth Centre for Innovations in Health and Social Care: A Joanna Briggs Institute Centre of Excellence. Her research interests focus on knowledge translation (Implementation Science) and practice improvement, primarily in acute care settings. She is co-lead on the Plymouth University Clinical Schools initiative to increase research capacity and capability for nurses and midwives. This has seen the development of professorial –led units embedded within five NHS Trusts across the southwest region, which has led to practice changes occurring that have enhanced care delivery for patients.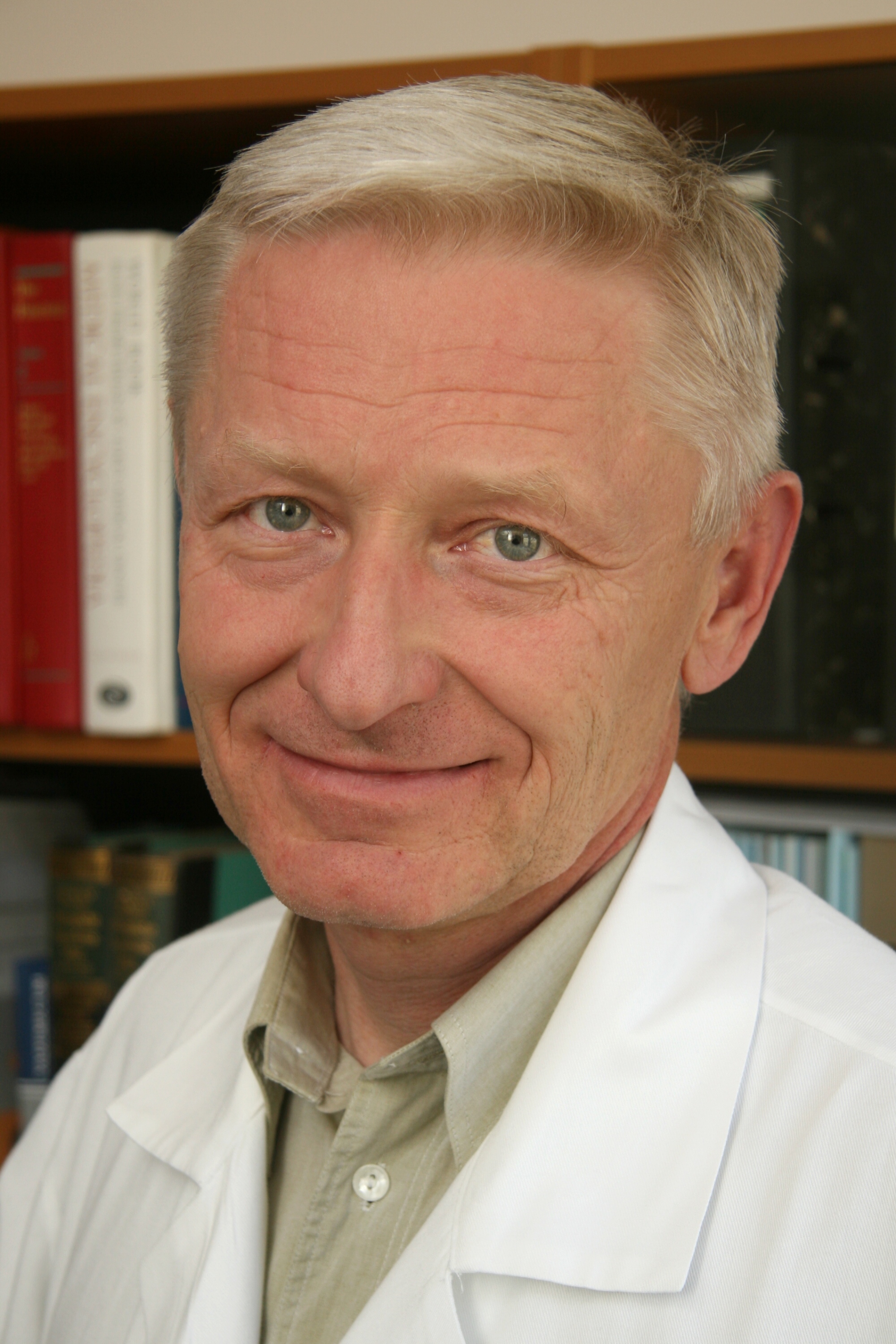 Miroslav Ryska, MD, PhD, Professor of Surgery
Surgery department, 2nd Faculty of Medicine, Charles University and Central Military Hospital, Prague, President of project Clinical Practice Guidelines
A surgeon in the field of hepato-pancreato-biliary surgery, he started a liver transplant program at IKEM, Prague in 1995, has been engaged in oncology surgery, research in surgery and after his starting to work in Central military hosp., Prague and the research organization in biomedicine. Since 2014 he is the chairman of the Agency for Health Research in the Czech Republic. Currently responsible as the project leader for Clinical practice guidelines.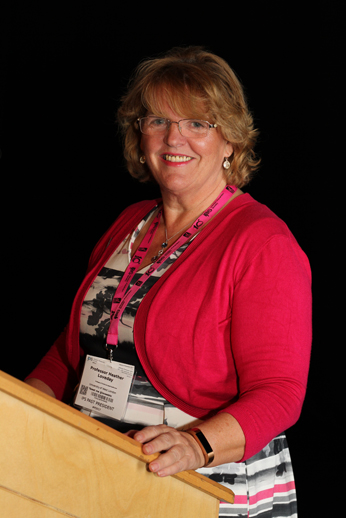 Heather Loveday, MA PGCEA, PGCRM, Dip.N(Lond), RN, RNT
Professor of Evidence-based Healthcare and Director of the Richard Wells Research Centre at the University of West London, UK
Heather Loveday is the Director of Research and Professor of Evidence based Healthcare at the Richard Wells Research Centre University of West London, a JBI Centre of Excellence. She has been involved in the synthesis and development of the evidence base for infection prevention and control for 20 years and is the author of the EPIC national guidelines for the prevention of healthcare associated infections. Heather is a past President of the Infection Prevention Society and Editor in Chief of the Journal of Infection Prevention.
Marek Babjuk, MD, PhD, Professor of Urology
Chairman of the Department of Urology on 2nd Faculty of Medicine of Charles University in Praha, Czech Republic
Marek Babjuk is professor of urology and the chairman of the Department of Urology on 2nd Faculty of Medicine of Charles University in Praha, Czech Republic. He is since 2011 the President of the Czech Urological Society and since 2014 vice-dean of the 2nd Faculty of Medicine in Praha. He is honorary member of several national societies (Slovak, Polish, Hungarian, Georgian Urological Societies) and since 2016 visiting professor on Medical University of Vienna. He is active member of European association of urology, since 2011 the chairman of the EAU guidelines panel for non-muscle invasive bladder cancer and since 2012 member of the Education Office EAU. He is editorial board member of several international journals (European Urology, European Urology Oncology, World Journal of Urology and Urologia Internationalis, Central European Journal of Urology etc.). His main professional interest is oncourology, particularly diagnosis and therapy of prostate, bladder and renal cancer and endoscopic, laparoscopic and robotic surgery. He is author or co-author of 153 articles listed in PubMed, his H-index (Scopus) is 29.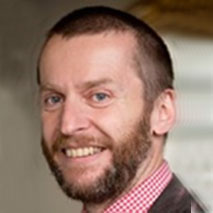 Jef Adriaenssens, PhD, MsN, RN
Deputy Director of Belgian Interuniversity Collaboration for Evidence-Based Practice (BICEP), Belgium: A Joanna Briggs Institute Centre of Excellence
Jef Adriaenssens worked for almost 30 years as emergency nurse in Belgium. In 2007 he obtained a Master of Science in Nursing & Midwifery at Antwerp University. Afterwards he started a PhD in Occupational Health Psychology at Leiden University, focusing on 'the predictors of occupational stress in emergency nurses', which he defended in 2015. At present he works as post-doc health service research expert at the Belgian Health Care Knowledge Centre (KCE) in Brussels, where he acts as primary researcher for the design and the operationalisation of the Belgian EBP Network. He is also deputy-director of the Belgian Inter-university Collaboration for Evidence-based Practice (BICEP), staff member of the Belgian Centre for Evidence Based Medicine (CEBAM) and member of the General Assembly of EBPracticeNet Belgium. Further on he is lecturer and trainer in several evidence-based practice courses in Flanders.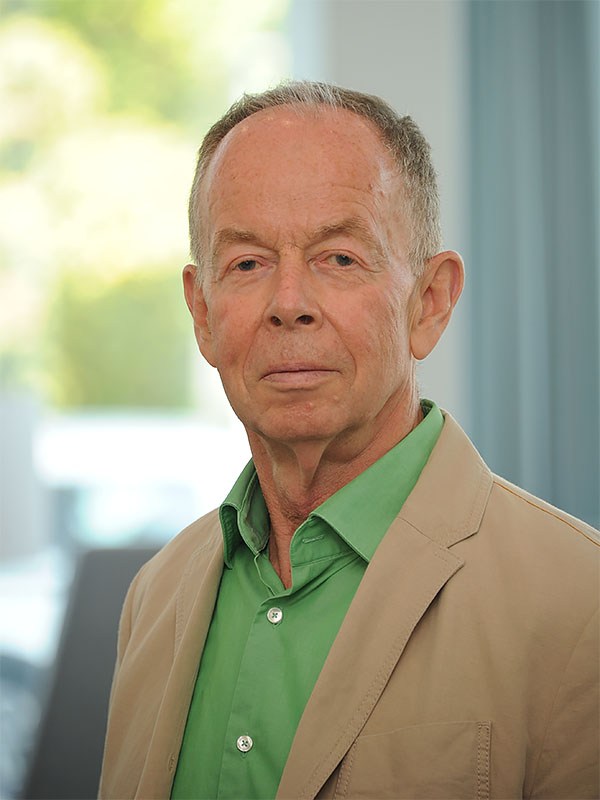 Prof. Dr. rer. nat. Gerd Antes
Former director of Cochrane Germany
Gerd Antes is a mathematician and a honorary professor at the medical faculty and the Medical Center of the University of Freiburg i.Br. (Germany). He set up the German Cochrane Centre in 1997. Gerd Antes stimulated and supported the progress of evidence-based healthcare and the Cochrane Collaboration in Germany and was a member of the Cochrane Collaboration Steering Group. Since 1998, he is a Co-founder and board member (2001-2003 also chair) of the German Network for evidence-based medicine (DNEbM). Since November 2002 he is a member of the German Guidelines Committee AWMF (German Association of Medical Scientific Societies). After several years on the Scientific Advisory Board of the International Clinical Trial Registry Platform (ICTRP, WHO), he became project coordinator of the German Registry for Clinical Trials (DRKS) in 2007. He has been and is a member of several advisory boards of national and international projects and organisations. In February 2012 he received a honorary professorship from the Medical Faculty of the University of Freiburg. His focus has been on global knowledge exchange, synthesis and local implementation and on improving knowledge translation for better practical use since several years. Recent activities and publications focus on transparency issues in medical research, the methodological challenges of the various bias sources and the ethical side of the right of patients to receive comprehensive information. A main focus has always been on the widening gap between the English language part of the world and the other 94% non-English language populations. Recent activities focus on the methodological aspects of Big Data, Personalized Medicine and Digitalization and new sources for biases, e. g. from predatory journals.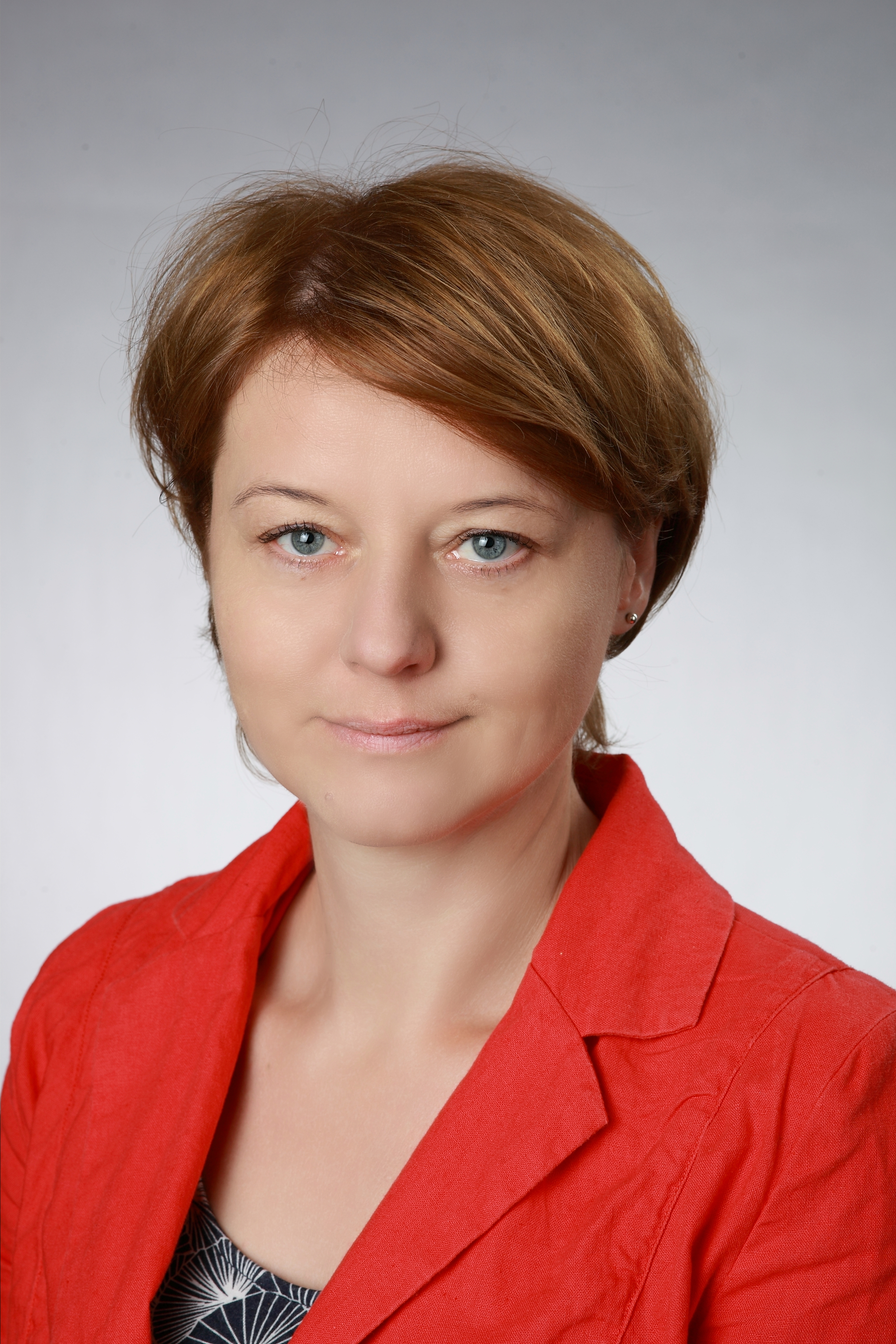 Dr Małgorzata Bała, MD, PhD
Director of Cochrane Poland
Dr Małgorzata Bała is an associate professor, the head of the Department of Hygiene and Dietetics and acting head of Chair of Epidemiology and Preventive Medicine (Jagiellonian University Medical College, Cracow, Poland). Since 2005 she has been involved in teaching EBM to students of the Jagiellonian University's Faculty of Medicine and the School of Medicine in English. Since 2000 Dr Małgorzata Bała has been involved in Cochrane activities and acts as a Director of Cochrane Poland. She is an author and co-author of several Cochrane and non-Cochrane systematic reviews, she has also been involved in practice guideline development. Her research activities are focused on EBM, particularly on the systematic reviews assessing effectiveness of therapeutic interventions, as well as the methodological aspects of clinical trials and treatment guidelines.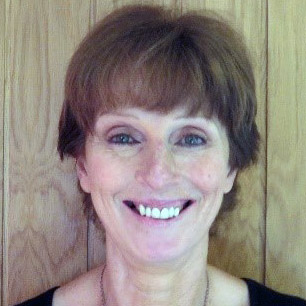 Judith Carrier PhD, MSc, RN, PGCE Dip PP
Director of the Wales Centre for Evidence Based Care: A Joanna Briggs Institute Centre of Excellence, UK
Dr. Judith Carrier is a Reader in Primary Care/Public Health Nursing and Director of the Wales Centre for Evidence Based Care-a Joanna Briggs Institute (JBI) Centre of Excellence, at Cardiff University School of Healthcare Sciences. Her research and teaching interests include both evidence synthesis and utilization, and long-term condition management, specifically diabetes and she has published several systematic reviews, in addition to a textbook on the management of long-term conditions in primary care. Her PhD focused on the social organisation of practice nurses' use of knowledge. Her clinical background was in practice nursing where she specialized in the care of people with diabetes. Judith has presented at several national and international conferences on systematic review methods and long-term conditions. She is a member of the JBI qualitative methods group and is an associate editor for the JBI Database of Systematic reviews and Implementation Reports. She is currently involved in projects in Malawi and Zambia.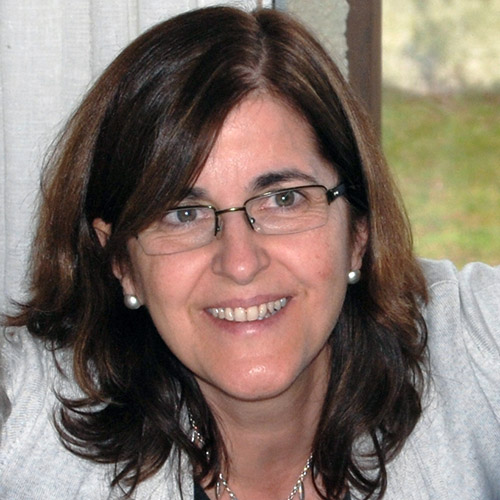 Teresa Moreno Casbas, PhD, RN, FEAN
Director of The Spanish Centre for Evidence-Based Healthcare: A Joanna Briggs Institute Centre of Excellence
Dr Moreno Casbas had formal education in Nursing in the University of Valladolid, Spain, in 1981. She obtained a Maîtrise en Sciences by the University of Montreal, Canada (1991-93) and she is obtained her Ph Doctoral degree in Epidemiology and Public Health in 2007 at the University Rey Juan Carlos, Spain. Her postdoctoral work at the University of Toronto, Canada (2009-10) focused on health care policy, promoting safe care for nurses and patients nationally and internationally.
From 1996, she is the Nursing Director of the Spanish Nursing and Healthcare Research Unit (Investén-isciii). This unit is intramuarally located in the National Institute of Health Carlos III (ISCIII), a body with legal personality of its own which reports to the Spanish the Ministry of Science, Innovation and Universities and the Spanish Ministry of Health, Consumers´ Affairs and Welfare. From 1996 this unit has strategically sought to improve research in Nursing and Healthcare in Spain and now the effort is focused on the implementation of nursing research findings on the daily practice of Spanish health professionals working in the Spanish National Health System (SNS). Since 2009, she held the position as a Chair in Health Services and Policy Research.
After 37 years of working she has achieved a significant increase in Nursing primary research in Spain, through several strategies including international alliances in Europe, Canada, USA, Australia and Latin America. She leads a multidisciplinary group of professionals, who are working for the same aims. As a result of this effort a Spanish Collaborating Centre of the Joanna Briggs Institute for Evidence Based Health Care was established in 2006, of which, since 2006, she is the Director. This centre is located in the Investén-isciii Unit and has the financial support of 16 Spanish regions.
The Great research milestone for her scientific carrier is to contribute to demonstrate that Nurses hold the key to providing safer, more effective care—and achieving better outcomes for hospitalized patients. Her international research has showing at the European level the importance of nurses caring for fewer patients each, having most nurses with bachelor's or higher qualifications, and improving nurse work environments. The RN4CAST project documented that 30-day mortality after common surgical procedures increased by 7 percent for each additional patient added to a nurse's workload, and that for each 10 percent increase in nurses with BSN degrees, there was a 5 to 7 percent decline in risk-adjusted mortality. She has also demonstrated that organizations that support professional nursing practice by involving nurses in decision-making have better patient outcomes than matched organizations with poor work environments. It could be also mention that
She is Adjunct Scientist of a Thematic Network Frailty and Healthy Aging CIBERFES. She was Editor-in-chief of the journal Enfermería Clínica from 2004 to 2011 (published by Elsevier publishing and included in Medline since 2007). 3. She is Editorial Board of Journal of Research in Nursing, Qualitative Health Research and International Journal of Nursing Practice.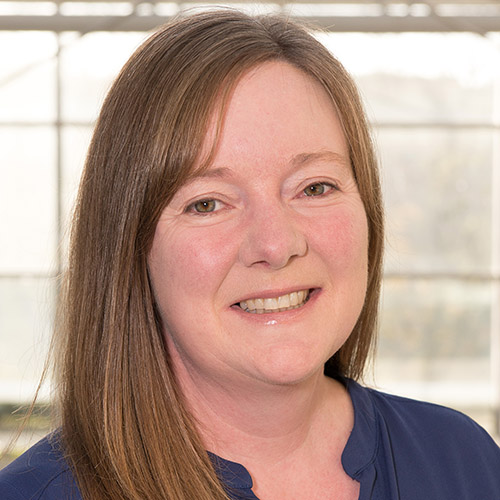 Kay Cooper, PhD, MSc, BSc
Director of Scottish Centre for Evidence-based, Multiprofessional practice: A Joanna Briggs Institute Centre of Excellence, Academic Strategic Lead for Research, School of Health Sciences
Kay is Clinical Professor of Allied Health Professions (AHP), leading research in Robert Gordon University's School of Health Sciences and in the local health board (NHS Grampian). She is also Director of the Scottish Centre for Evidence-based, Multi-professional Practice: A Joanna Briggs Centre of Excellence. Kay's current research is focussed on low back pain, chronic condition self-management, digital healthcare solutions and health service design. Kay has published several evidence syntheses, and is currently working with the Scottish Intercollegiate Guidelines Network to pilot the inclusion of qualitative syntheses in their guidelines.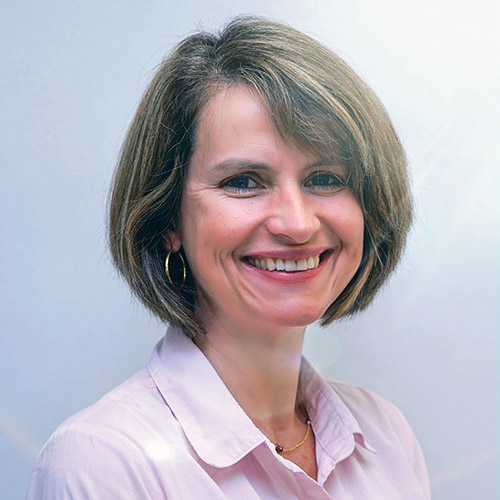 Catrin Evans, PhD, BSc, MA
Co-Director of the Nottingham Centre for Evidence-Based Healthcare: A Joanna Briggs Institute Centre of Excellence, UK
Dr. Catrin Evans is co-Director of the Centre for Evidence Based Healthcare (a JBI Centre of Excellence) at the University of Nottingham, UK. She is a nurse and an Associate Professor in the School of Health Sciences, and is passionate about improving healthcare through evidence based practice. Catrin has particular expertise in qualitative and mixed method evidence synthesis methodologies. She is an experienced systematic review trainer, and has accreditation from the JBI. Catrin's research interests focus on maternal health, HIV and migrant health and she is a strong advocate of community-led participatory research approaches. Catrin's work has been funded by prestigious national and international agencies and she has published widely.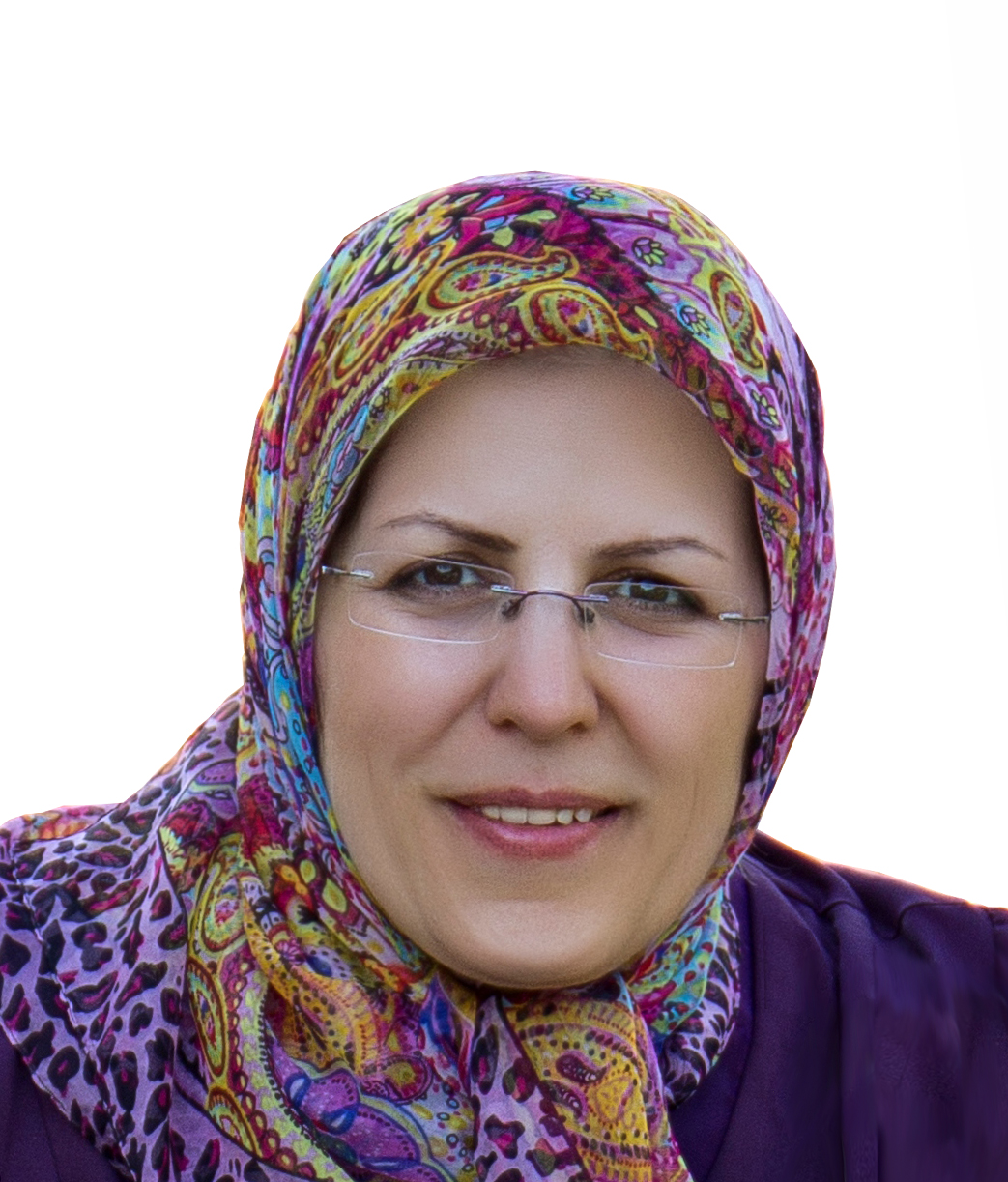 Sakineh Hajebrahimi, MD, Professor of Urology
Director of Iranian Evidence-Based Medicine Center of Excellence
Professor Hajebrahimi received her medical degree from the Urmia University of Medical Sciences in 1995. She obtained the Iranian specialist degree in Urology in 1999, completed her fellowship in Female Urology in Jewish general Hospital Montreal Canada with professor Corcos, and Iran in 2003. She was also assistant professor of urology at the Tabriz University of Medical Sciences, from 2000. She is a founder of female urology fellowship program in Iran in 2009 and a program director of urology residency and fellowship program in TUMS. She is a director of female urology branch of Iranian Urological Association, un-representative of ICS in Iran , chair of developing world committee in ICS and scientific secretary of Iranian Continence Society. She is working in the biggest referral teaching general hospital of North West of Iran that it is affiliate of Tabriz University of Medical Sciences. In addition she is directing Iranian EBM center of Excellence in TUMS after two training courses in Oxford University UK from 2004. This center awarded as second top excellence center of Iran in 2016. And from 2017 became an affiliated JBI group. She published more than 55 papers in national and international scientific journals including some contributions to textbooks and handbooks mainly dealing with female urology and functional urology and evidence medicine. From 2011 she is a professor of urology department in TUMS.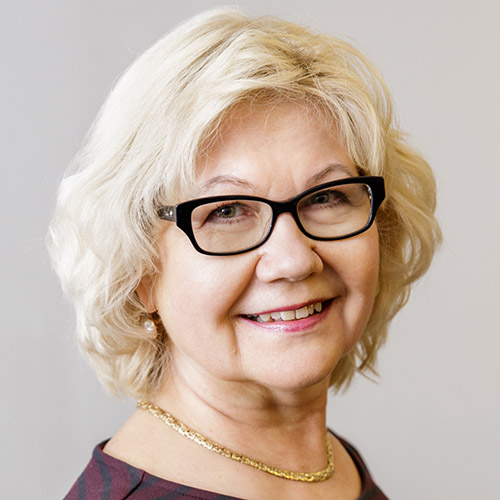 Dr Arja Holopainen, PhD
Director The Finnish Centre for Evidence-Based Healthcare, WHO Collaborating Centre for Nursing
Arja Holopainen is a registered nurse, specialized in psychiatric nursing. She has done her master and PhD in nursing science. Since 2008, she has been a research director at the Nursing Research Foundation. At the same time, she has been a director of two international collaborating centres: The Finnish Centre for Evidence-Based Health Care: A Joanna Briggs Institute Centre of Excellence and to WHO Collaborating Centre for Nursing. Before her present position, she was a principal lecturer at the University of Applied Sciences. Her main interests are in developing and improving evidence-based practices in healthcare. Therefore, she values both national and international networks and collaboration with healthcare organisations, professionals, educational and research institutions. Holopainen received 2018 a Venny Snellman award for her impact for evidence-based healthcare at national level in Finland. She holds a title of "Venny of The Year 2018".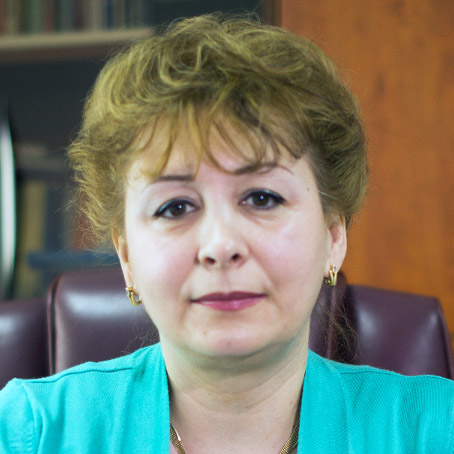 Carmen Mazilu, MSc, RN, PhD Student
Director of the Romanian Centre for Evidence Based Nursing: A Joanna Briggs Centre of Excellence
Her clinical background is nursing and she has over 20 years of work experience in ICU settings, in different hospitals located in Bucharest, out of which more than 10 years in a leading position. She holds a Bachelor of Science degree in Nursing and a Bachelor of Arts degree in International Relations and European Studies. She also holds a Master's Degree in Management and Public Helath and a Master's Degree in Medical Law. She is a PhD student in Medicine, in the field of Social Medicine at Carol Davila University of Medicine and Pharmacy. She took training courses in communication management, conflict management, leadership, quality management, quality audit, project management, human resources, to name a few. Her interests are in the areas of evidence based practice, evidence based healthcare, systematic reviews, evidence synthesis, knowledge transfer, evidence utilisation and nursing research.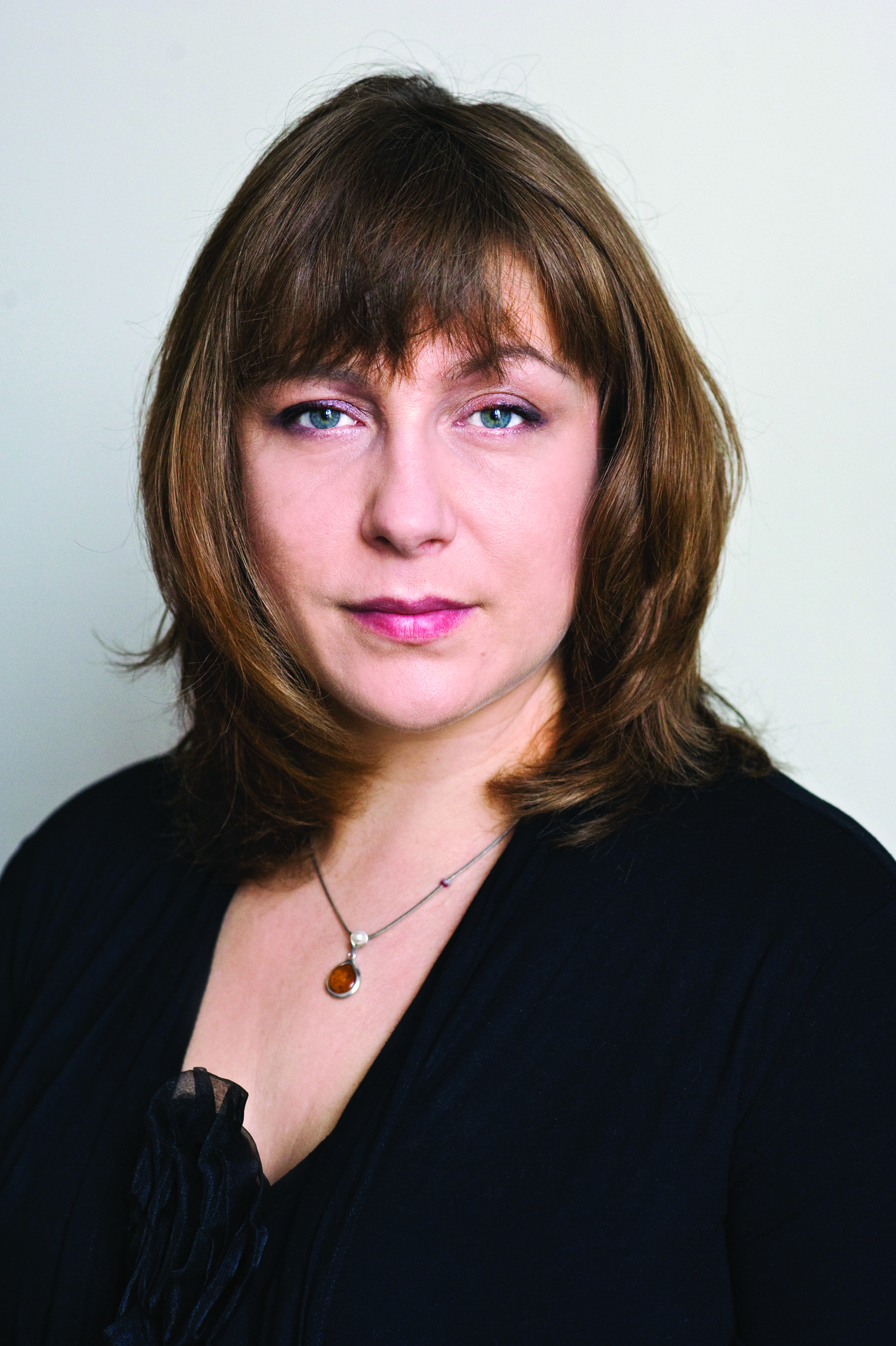 Magdalena Władysiuk, MD, MBA
Vice President of HTA Consulting, Teacher at Jagiellonian University, Poland
Magdalena Władysiuk is a doctor (Medical University of Lublin), economy graduate (master studies at Kozminski University in Warsaw) and manager by education (MBA at Kozminski University in Warsaw), in charge of the Pricing and Consulting Department and projects carried out in Poland and rest of Europe. Currently she is doing her specialisation course in public health and is during her PhD programme in the field of medical sciences There is no project in which Magdalena would not participate - her ingenuity and originality, which combined with her versatility and broad knowledge are particularly useful for unusual projects and are the company's great assets. Recently Magdalena has spent her vacations hiking in the Himalayas.