GRADE workshop
The GRADE approach (Grading of Recommendations Assessment, Development and Evaluation) reflects 'best practice' in terms of clinical guideline development and has been endorsed by organizations across the globe.
This 1-day GRADE workshop, presented by Professor Holger J Schünemann along withDr Miloslav Klugar is designed for systematic reviewers, guideline developers and others wanting to learn more about GRADE methodology, particularly the creation of Summary of Findings tables and Evidence Profiles.
The workshop includes information on the theory of GRADE along with hands-on activities. For further information about the GRADE approach click here.
Where: Institute of Biostatistics and Analyses at the Faculty of Medicine of the Masaryk University (IBA FM MU) in Brno – 6th floor, computer room
When: 15th of December: 9:00-17:00
The cost of this workshop is 3 200 CZK (approximately € 125), which includes coffee, morning tea, lunch and training materials.
NOTE: The cost of this event is 3 200 CZK (approx. € 125). Soon after the registration you will received the payment details via e-mail. Whole workshop will be tought in English language (with few possibilities of Czech explanation).
About the GRADE workshop presenters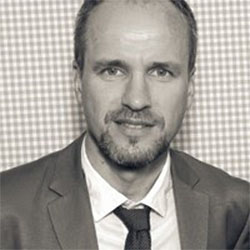 Holger Schünemann, MD, PhD, MSc, FRCP(C)
Director of Cochrane Canada and McMaster GRADE Centre; Chair, Department of Health Research Methods, Evidence, and Impact; Professor of Clinical Epidemiology and Medicine; Michael Gent Chair in Healthcare Research
Professor Schünemann is chair of the Department of Clinical Epidemiology and Biostatistics at McMaster University, widely considered the birthplace of evidence-based medicine. He trained in internal medicine, epidemiology, preventive medicine and public health. Having contributed to over 400 peer-reviewed publications (across a broad area of health care questions) he is co-chair of the GRADE working group, co-director of the World Health Organisation (WHO) collaborating centre for evidence informed policy-making, a member of the Board of Trustees of the Guideline International Network, the Cochrane Collaboration Steering Group, Director Cochrane Canada and several other committees.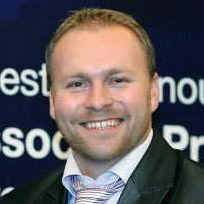 Dr Miloslav Klugar, PhD
Director of the Czech Republic (Middle European) Centre for Evidence-Based Healthcare: A Joanna Briggs institute Centre of Excellence
Dr. Miloslav Klugar is Director of the Czech Republic (Middle European) Centre for Evidence-Based Healthcare: A Joanna Briggs institute Centre of Excellence and Assistant Professor at Institute of Biostatistics and Analyses, Czech Republic. He is also adjunct Associate Professor of Translational Health Sciences, at Faculty of Health Sciences, University of Adelaide, Australia and Chair of European Joanna Briggs Collaboration. Miloslav is focused on the development, implementation, advocacy and teaching of Evidence-Based Healthcare, especially on the evidence synthesis. He is member of international method groups of Joanna Briggs Institute, who developed methodology of systematic reviews of diagnostic test accuracy and umbrella reviews. As a member of JBI GRADE center, is Miloslav focused on the implementation and improvement of GRADE methods within systematic reviews, clinical practice guidelines and public health. Miloslav is authorized representative of Czech Health Research Council at Guidelines International Network